Exploring Unique Plants in 2019 Seed Catalogs: Learn More & Support Companies Offering Exciting Varieties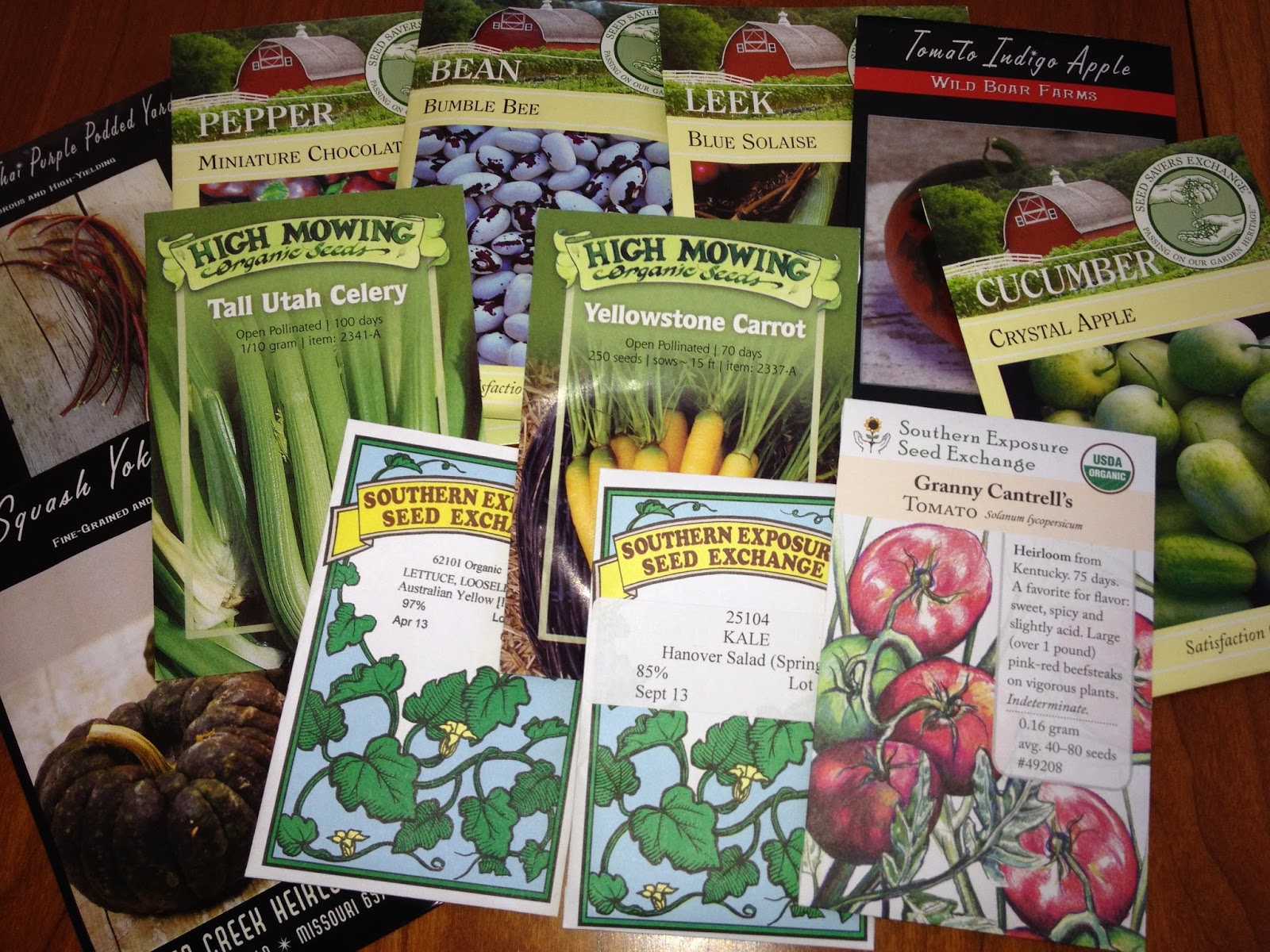 The 2019 catalogs have started to arrive and many are excited about the new varieties they may find. For those who have not yet received their catalogs, it is understandable that they would be eagerly awaiting them.
For some, seed catalogs are a thing of the past. They already know what varieties they want, and instead look for new ones from different sources. There are commercial companies and breeders offering new varieties, as well as traders in various countries. This can provide an exciting opportunity to try something unique and different.
One example is Pinetree's catalog which recently arrived. It has been reorganized by its new owners, daughter and her husband, with great success. One particular change was the correction of Pruden's Purple being listed as an earlier version of Brandywine. Now it is correctly labeled as Quisenberry/Sudduth Brandywine.
Another notable change is the listing of German Orange Strawberry. The variety does not exist but there is a German Red Strawberry, as well as an Orange Strawberry found in a commercial pack of Pineapple tomatoes.
It is important to support these companies and breeders who offer such interesting varieties. Not only will this help them succeed, but it also helps us discover more unique plants to grow in our gardens.The catalogs also provide an opportunity to learn more about the varieties we are interested in. They often include detailed descriptions, as well as photos and growing tips. This can be a great way to get started with something new or unfamiliar.
For those who have not yet received their 2019 catalogs, it is important to remember that they will arrive soon enough! In the meantime, there are plenty of other sources for finding interesting varieties and learning more about them.
In conclusion, 2019 seed catalogs offer exciting opportunities for discovering unique plants and learning more about them. It is important to support these companies so that they can continue offering such wonderful products in future years too!
What seed catalogs have arrived recently?
High Mowing & Pinetree are the first ones to arrive. Dixondale Farms arrived a couple weeks ago.
Why did MikeInCypress give up on seed catalogs?
Most of what they offer he already knows about and he wants new varieties that are not available in the catalogs. He prefers to support local breeders and source new varieties from other countries, usually through a trade situation.
What is the update on Pinetree?
The original owner has retired and his daughter and her husband have taken over. They have done a great job reorganizing the catalog, such as listing Brandywine correctly as Quisenberry/Sudduth one. They also changed Opalka to Olapka.
What is the best way to order from Pinetree?
The best way to order from Pinetree is to use their online ordering system. It is easy to use and you can quickly find what you are looking for. You can also call them directly if you have any questions or need assistance.
What other catalogs should I consider?
Johnny's Selected Seeds, Territorial Seed Company, and Baker Creek Heirloom Seeds are all great options. Each of these companies offer a wide variety of heirloom and open-pollinated varieties. They also provide helpful growing information and tips.
Are there any new seed catalogs this year?
Yes! There are several new seed catalogs this year, including Botanical Interests, High Mowing Organic Seeds, and Adaptive Seeds. All three of these companies offer unique varieties that you won't find in other catalogs. They also provide detailed growing information and helpful customer service.