Get the Job Done Easily - Consider Solo's 2 Gallon Tank Sprayer for All Your Spraying Needs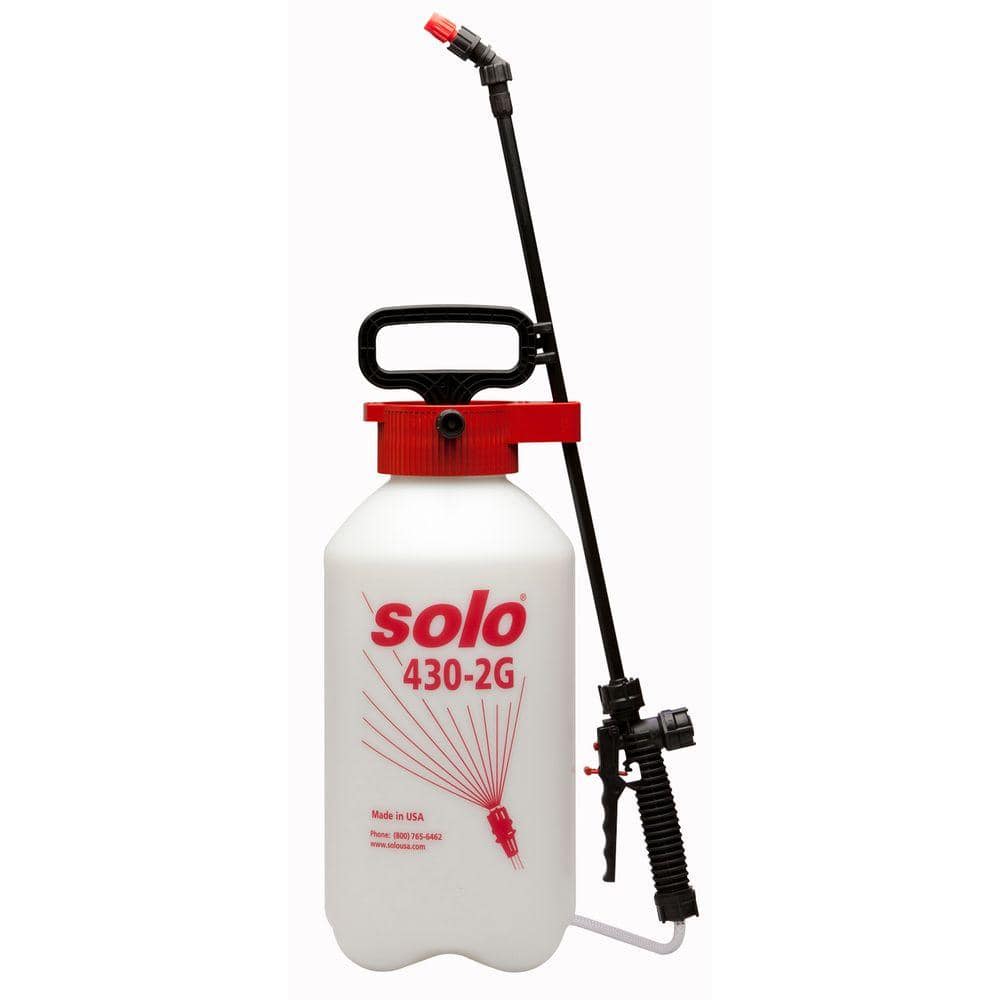 When it comes to finding the right tank sprayer for your needs, there are a few things to consider. Solo's 2 Gallon Tank Sprayer is one of the best options on the market and can be used for a variety of applications. Here we'll discuss why this product is worth considering and what makes it stand out from other tank sprayers.
The Solo 430-2G has a wand and line that can easily be hooked up to the sprayer, allowing you to adjust the nozzle for misting or heavier direct spraying. This feature saves time when spraying larger areas and ensures that all surfaces are evenly covered with the desired liquid. Additionally, this model includes an adjustable fan nozzle which further cuts down on spray time.
Another great aspect of this product is its durability. Unlike cheaper models, the Solo 430-2G will last through multiple seasons without needing repairs or replacements. The seals and wand remain intact even after repeated use, making it a reliable choice for any job. Plus, parts are readily available in case something does break down.
It's also important to note that this sprayer should only be used with one specific type of spray at a time. For example, if you're using Daconil, don't add any fertilizers to the tank as well. After each use, make sure to flush out the tank and lines with water to prevent clogs or buildups.
Finally, many people find that the two gallon size is much more comfortable than four gallon backpack versions due to their shoulder straps. If you need additional capacity, consider purchasing a three gallon version and adding wheels similar to those found on hand trucks. This way, you can move around large amounts of liquid without straining your back or shoulders.
Overall, Solo's 2 Gallon Tank Sprayer is an excellent choice for anyone looking for a reliable and durable solution for their spraying needs. With its adjustable nozzles, long-lasting design, and comfortable size, it's easy to see why so many people love this product.
What sprayer do you use?
I use a 2 gal Solo one and I love it. The wand and line could be hooked on to the sprayer, by turning the nozzle where the spray comes out you can always adjust it for mist,to heavier to a direct hard spray.
Is the Solo 2 gallon one any good?
Yes, I loved it and it's still here where I live but too few plants to spray.
Should I add more than one specific spray to ANY sprayer?
No, never add more than one specific spray to ANY sprayer. For instance, if It's Daconil that's being used,don't add any fertilizers to the tank at the same time.
What should I do after using the sprayer?
Always flush the tank and lines with water after use.
What is the best sprayer for Neem Oil and Dipel?
I have used the same 1 gallon one for Neem Oil and for Dipel; Neem Oil just leaves it so coated and when cleaning it with brushes, the sprayer was better and the brushes were so oily.
Are there any recommendations for a three gallon version of a sprayer?
Yes, I would recommend this one or this one. Wheels will accommodate two sprayers like these.
Is the Solo 430-2G a good quality sprayer?
Yes, it is a quality sprayer. The prices vary quite a bit at Amazon, but right now $30.The "cheapies" I've bought were OK, but didn't last more than a few years, and then I couldn't get parts to fix them. This one is way better!