Selecting the Best Tomato Varieties for Growing in the Pacific Northwest - Advice for Gary's List of 2023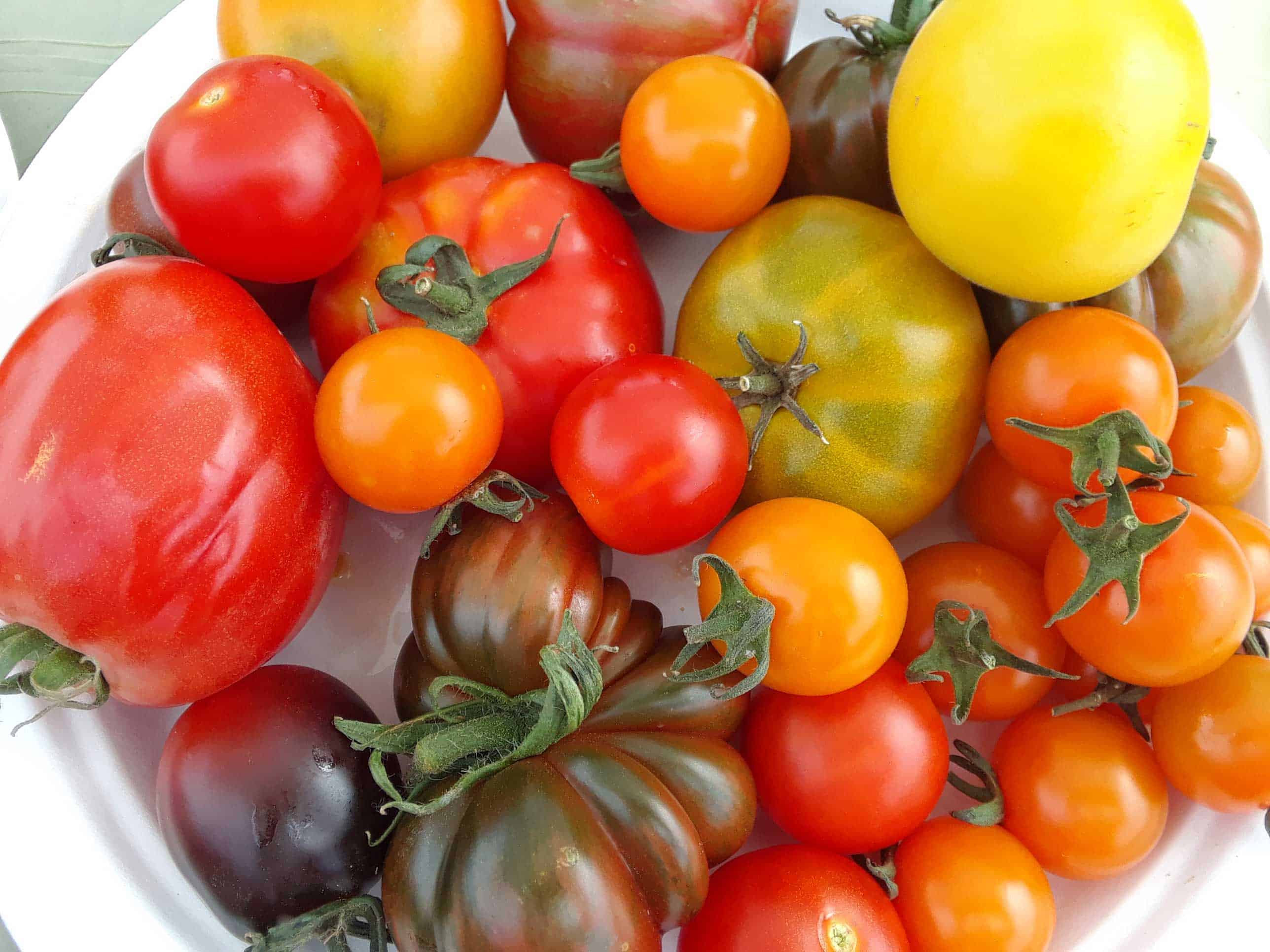 Growing tomatoes in the Pacific Northwest (PNW) can be a challenge due to cooler temperatures and even cooler nights. To ensure success, gardeners must carefully select varieties that are suited to the climate. With this in mind, Gary has asked for advice on reducing his 2023 list of tomato varieties down to 14 or fewer.
The list includes Indian Stripe, Earl Faux, Spudakee, Eva Purple Ball, Azoychka, Dana Dusky Rose, Rebel Yell, JD C-Tex, Terhune, Bear Creek, Aunt Ginnie's Purple, Big Cheef, Paul Robeson, Vorlon, Pervaya Lyubov, Barlow Jap, Black Bear, St. Pierre, Linda Faux, Pale Perfect Purple, Seek no Further Love Apple, Noire de Crimee, Caspian Pink, Nepal Aunt Ginny's Purple, Druzba Brandywine Red (Landis Valley), Rose Bloody Butcher Matina Goose Creek Beauty Schwarze Sarah Beliy Naliv and Stump O' The World.
Gary has grown some of these varieties before with good results. He found that Dana's Dusky Rose and Pale Perfect Purple tasted very similar and PPP was very productive. However he couldn't grow Brandywine in the north as it tends to crack and rot before ripening. Linda has had success growing Eva Ste Wendell, Terhune, Earl Faux and Danas in California but many of the hybrids she planted this season were not successful. She noted that Vorlon had good texture but was bland while Prudens Purple had good texture but poor taste.
Keith has grown Matina, JDs Azoychka and Pervaya Lyubov several times and recommends Matina which is early productive and tasty. He also found that JDs did much better than Paul Robeson. Strawbaleking suggested Bulgarian Triumph which is compact and red saladette with excellent taste but unfortunately it is mid-season rather than early.
When selecting tomato varieties for the PNW it is important to consider their suitability for the climate including temperature tolerance and days to maturity. Gardeners should also take into account feedback from other growers who have successfully grown the variety previously as well as their own experiences. This will help them narrow down their list to those varieties best suited to their needs.
What size grow bags are you using?
I am using 10-gallon grow bags, with a support system of parachute cord and clips tied to the top and bottom of the high tunnel.
Are you doing a lot of pruning?
Yes, I am doing a lot of pruning to keep disease down and increase light exposure. I also use an electric toothbrush for pollination.
How does Matina's skin compare to other tomatoes?
The skin on Matina is not an issue, it is a regular thin skin tomato.
How does JDs compare to Paul Robeson?
JDs was more productive than Paul Robeson, and possibly earlier as well.
What would be a good alternative to Pale Perfect Purple and Eva?
Bulgarian Triumph is a good alternative, as it is fairly compact and has excellent taste. It is mid-season though, not early.
What about a good early variety?
Early Girl is an excellent early variety, and it produces well in the PNW. It is also disease resistant and has good flavor.
Are there any other varieties you would recommend?
I would also recommend Brandywine for its flavor, and Cherokee Purple for its productivity. Both are mid-season varieties.
What about late season tomatoes?
For late season tomatoes, I would suggest Mortgage Lifter, which is an heirloom variety that produces large fruits with great flavor. It is also very productive.
Are there any other tips you can give me?
Yes, make sure to rotate your crops every year to avoid disease buildup, and use mulch to keep weeds down and conserve moisture. Also, be sure to water deeply but infrequently.